As many of you have noticed, a new feature has been added to the site lately – a surebet initiator sign.
A surebet's initiator is marked with a filled "●" or empty "○" circle sign near its odd.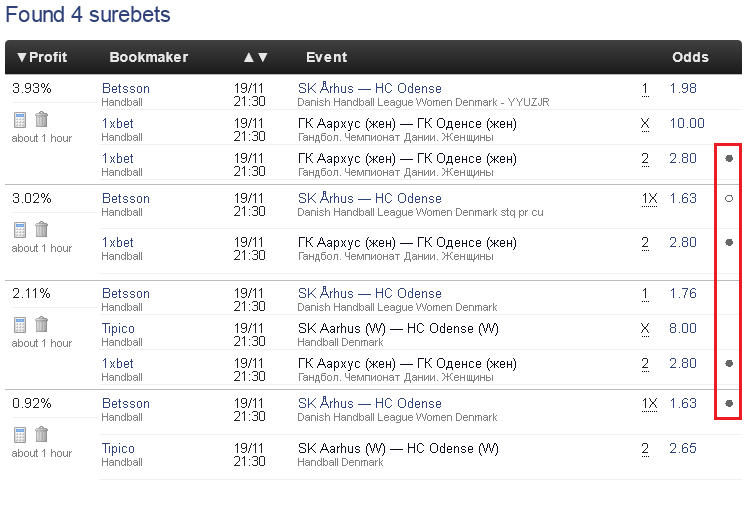 Knowing a surebet's initiator is important, since this is the starting point for checking the surebet's bets. If this bet is changed or called off, the surebet will be gone as well. All other bets in a surebet are regular bets and the player has more time to check them.
Mehr erfahren